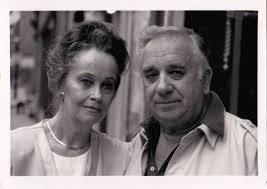 When it comes to the world of the paranormal, there are two people who stand out - Ed and Lorraine Warren.  Ed was a self taught demonologist who met a lovely young psychic named Lorraine.  Together, they became two of the most well known paranormal investigators in world, and became permanently embedded into the horror genre.  
Welcome to Episode 25…Ed and Lorraine Warren, Paranormal Investigators and Cultural Phenomena.
Horrifying History would like to thank TruBrain for sponsoring this episode.  Boost your mental performance and be the best you can be by going to www.trubrain.com and use promo code HISTORY to get 20% off your first variety pack at check out.
Play Now