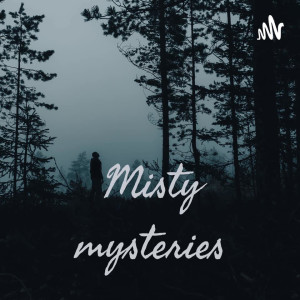 Wednesday Oct 27, 2021
Halloween Crossover Episode - Misty Mysteries and Horrifying History
A little while ago, the host of the podcast Misty Mysteries reached out to us to ask us to appear on their Halloween episode.  But then, they had an even better idea…why not do a crossover episode and release it the same day as a Halloween gift for everyone who listens to our both of shows.
Now my dear listeners…you all know that I LOVE Halloween.  It is my favourite holiday.  You can dress up how you want without getting arrested…you get candy…and now you get two episodes of Horrifying History today!!
So buckle up friends…this will be a fun one!
Welcome to our first crossover episode, and happy Halloween!!!
We got merch!  Shop now: HorrifyingHist1.redbubble.com
www.horrifyinghistory.podbean.com
Facebook: https://www.facebook.com/horrifyinghistory
Instagram: https://instagram.com/horrifying_history
Twitter: https://twitter.com/horrifyinghist1
You can find Misty Mysteries on Facebook by searching for Misty Mysteries, on Twitter as @MysteriesMisty, and on Instagram as misty_mysteries.  You can also find this podcast wherever you listen to your favourite shows.
Horrifying History would also like to thank the following sponsors of this episode:
Phocus Sparkling Water: Get the healthy option for caffeinated drinks that taste great at over 4000 grocery stores, or on their website which is www.drinkphocus.com.  Just for our listeners, Phocus is offering you 20% off of your purchase if you use promo code HH20 at checkout.
How to See a Man about a Dog - This book by Samuel Knox can be found at places like Amazon, or you can find yours in ebook form on Kindle and Kindle Unlimited.